Preparing your meals ahead of time is important when planning your camping trip. After spending the day in the sun trying out all of our attractions and activities at our New Hampshire campground, you'll be hungry for a meal that's also super quick to whip up! We want you to be prepared for your camping trip, so we put together a list of easy make ahead camping meals for every meal - or just for snacking! Keep reading to help you plan which groceries you need to pick up before your stay!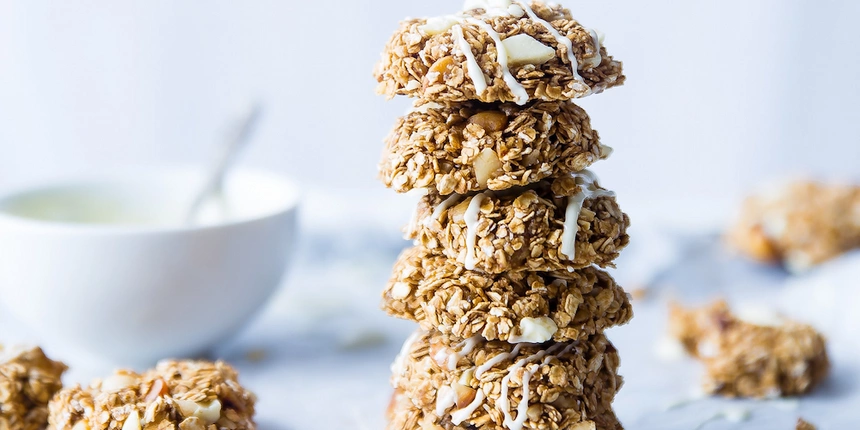 Snacks
You'll need tasty snacks to fuel-up in between meals or to have during the road trip to and from our Camp-Resort! Here are some easy-to-make snacks that'll cover both salty and sweet cravings!
S'mores Popcorn
Enjoy your favorite campfire snack (with a twist) easily when you make some
S'mores Popcorn
! Spread out your popcorn on a sheet pan and add mini marshmallows and graham cacker cereal. Next, you're going to melt chocolate chips and drizzle it over the popcorn mixture - be sure to shake it so it's evenly coated! Let everything cool, and your sweet and salty campfire snack is ready to go.
No-Bake Energy Bites
These energy bites will give you all the energy you need to get through your fun-packed trip! Plus, the best part about this recipe is being able to add in your favorite toppings and flavors! With only 3-5 ingredients, these make for the perfect easy camping meal. Find out how to make them
here
.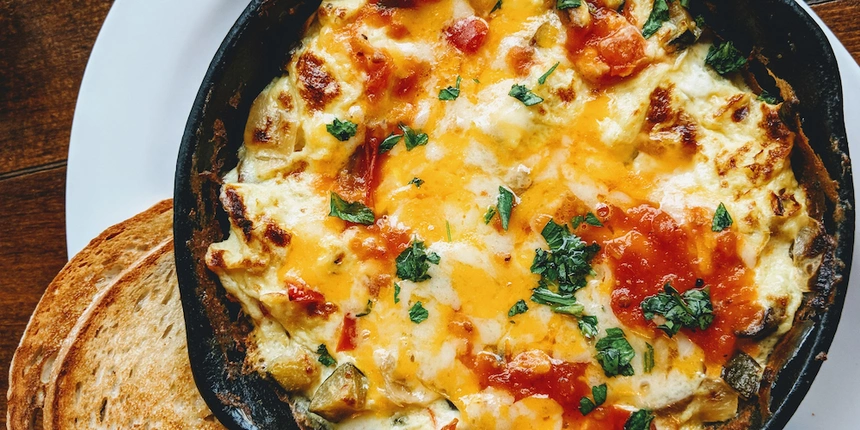 Breakfast
Start your day off right with the most important meal of the day! These easy camping meals can help you fuel up for the days ahead during your outdoor getaway.
Ham and Cheese Hash Brown Foil Packets
These are quick and easy to make ahead, or if you're in our luxury cabins with an oven, you can pop them in quickly on-site! If you don't have an oven in your cabin, make these ahead of time, freeze them, and pop them in the microwave when ready to eat. Find the full recipe here!
Overnight Oats
This might be the easiest make ahead camping meal yet! Grab some mason jars or small containers and mix equal parts old-fashioned oats and any type of milk (add in chia seeds for extra texture). You can add in any of your favorite toppings, like fresh fruit, chocolate chips, sprinkles, etc. Put the lid on, pop it in the fridge overnight, and it's ready to go! Click
here
for some recipe examples.
Homemade 5-Ingredient Granola Bars
Ditch the packaged granola bars and start making your own! These healthy alternatives are so easy to make with only 5 ingredients required. Follow the recipe
here
, or add your own twist by switching some of the ingredients with the recommended substitutions!
Mason Jar Parfait
This is a great alternative for picky eaters who don't like the texture of oats and chia seeds! A
Mason Jar Parfait
is an easy camping meal that takes no more than 5 minutes to prepare. Use any kind of yogurt you'd like and start layering granola, nuts, and fruit on top. Just like that, your breakfast is ready!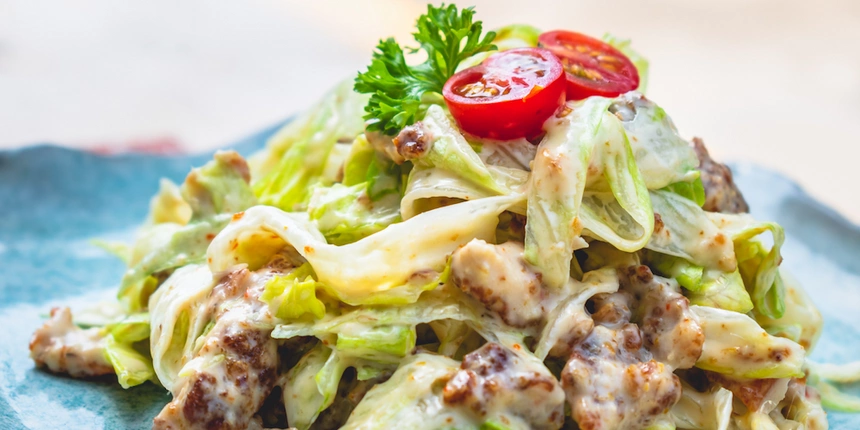 Lunch
Take a break from all the action and eat a protein-packed lunch to keep you energetic and lively for the rest of the day! Here are some of our favorite make-ahead camping meals for lunchtime.
Smoked Ground Beef Chili
This
Smoked Ground Beef Chili
recipe is a easy to make while still feeding a lot of people! Chop your ingredients at home ahead of time so all you have to do is smoke the meat, throw your other ingredients and spices in the pan, and let it smoke!
No-Cook Healthy Southwest Salad
No-cook meals are always the best choice for an easy make-ahead camping meal. This
No-Cook Southwest Salad
recipe is meatless, but you can easily add a protein to it! With only 5 ingredients, not including your seasoning, you can quickly throw this together for a healthy lunch.
Bacon and Chive Potato Salad
Potato salads serve better when they're chilled for a couple of days, making this a great make-ahead camping meal! Pack this in a container, and keep it in your cooler until you're ready to eat it! Click
here
for the full potato salad recipe.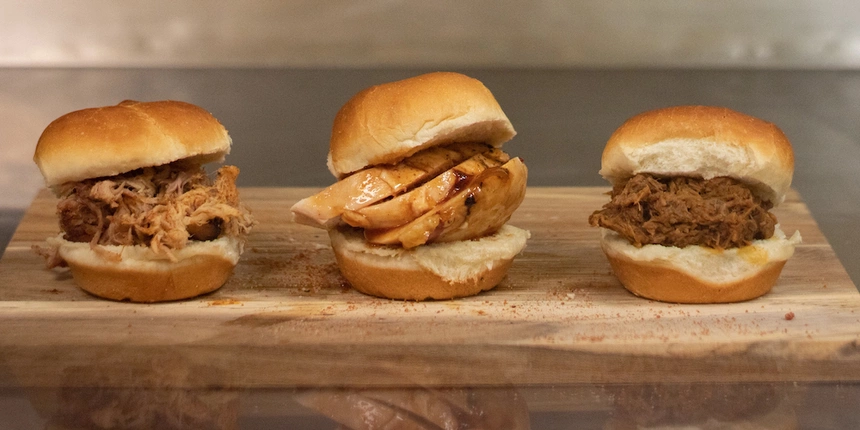 Dinner
Your final meal for the day should be filling to keep you satisfied all night, so here are some high volume dinners that double as great, easy make-ahead camping meals!
Chicken and Veggie Shish Kabobs
These shish kabobs are an easy camping meal - just roast them over a fire or a grill and you're ready to go! Let them marinate on your way to our Camp-Resort so they're full of flavor when you're ready to grill them! Just cut the chicken in chunks, add your favorite veggies, put them on a skewer, and fire the grill! Find the full recipe
here
.
Shrimp and Summer Veggie Foil Packets
Foil packets are always a good choice when planning your make-ahead camping meals. Here's how to prep your
Shrimp and Summer Veggie Foil Packets
: toss your shrimp and vegetables with seasoning, then throw them in your foil packets. When you're ready to make them, just pop those packets on the grill for 12-14 minutes and your dinner is served! Yum!
Crockpot Chicken BBQ Sandwiches
These Crockpot Chicken BBQ Sandwiches will have you licking your lips and going back for seconds! Crockpot cooking is an easy and efficient way to create camping meals, because all you have to do is plug it in, throw in the chicken, BBQ sauce, potato rolls, brown sugar, Italian salad dressing, and Worcestershire sauce, and let it cook! Click
here
for the full recipe.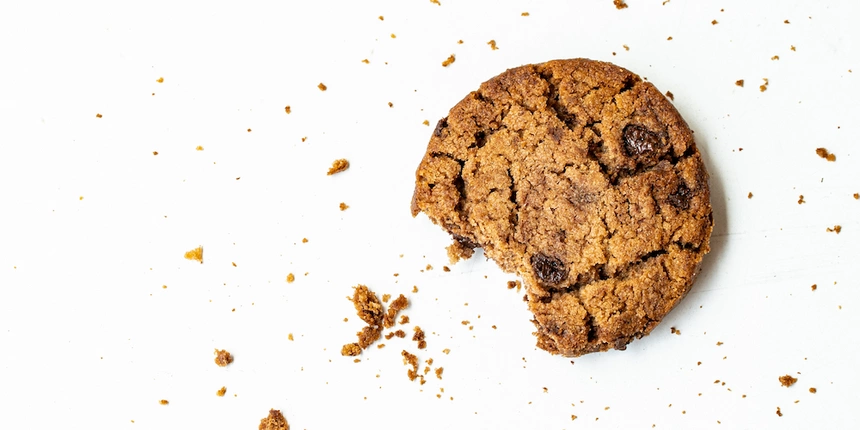 Dessert
It's no secret that dessert might just be everyone's favorite meal! There's nothing better than sitting around the campfire with your family and friends, and enjoying a delicious sweet treat before heading to bed for the night. Here are some easy makeahead camping dessert ideas for your next trip!
S'mores Brownies
We obviously had to throw a s'mores themed dessert in this list! Of course everybody knows how to make traditional s'mores, but these
S'mores Brownies
are guaranteed to be even more gooey than your classic smore! These brownies are topped with marshmallows and chocolate chips - creating the sweetest bite!
No-Bake Camping Cookies
These
No-Bake Camping Cookies
are perfect to make on-site since they don't require any baking whatsoever! Using only 6 ingredients (scrap the coffee if you're making these for the kids), it's easy to whip these up in a pinch. Combine butter, margarine, cocoa powder, and vanilla, then slowly add in the oats. Once the batter is rolled, dip it in powdered sugar and enjoy!
Dirt Pudding Cups
These are a great easy camping meal while also staying in the camping spirit! These tasty pudding cups are always a hit with the kiddos. Just make the pudding, alternate layers with crushed Oreo cookies, and top with a gummy worm so it looks like it's crawling out of the "dirt" cup! Easy to make, fun, and only requires a few ingredients - click
here
for the full recipe.
A trip to our New Hampshire campground will provide you with long days of fun - so you'll need a full belly to keep up! From quick 5-minute recipes, to longer prepartions for a delicious meal around the campfire, we hope these make ahead recipes cover all of your food bases during your camping trip! Tag us at @lakesregionjellystone to share your camping recipes with us!