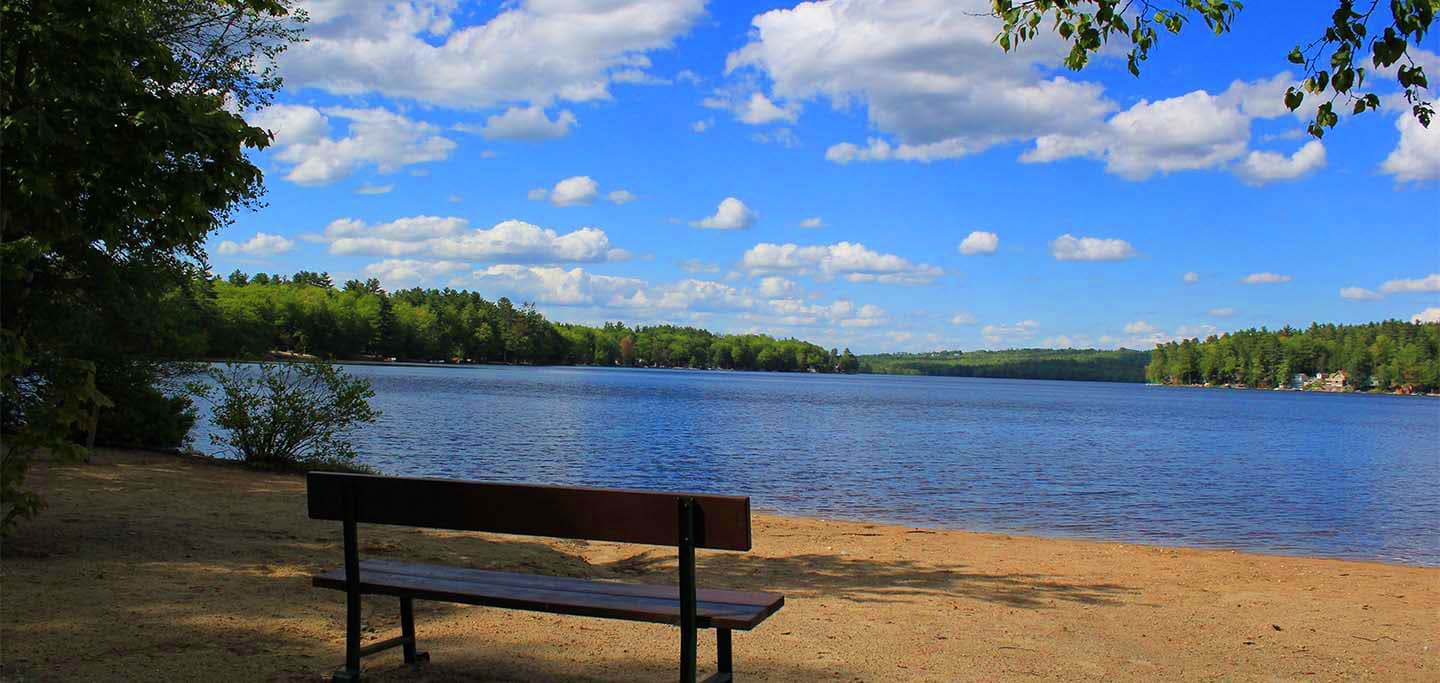 Frequently Asked Questions
How far in advance should I make my reservation?
You can book your stay on our website by clicking the booking links throughout the site or give us a call at 603-652-9022!
How do I make changes/add on items to my current reservation?
If you are needing to make changes or add something to your reservation, such as a golf cart, please give us a call at 603-652-9022 or send an email to info@lakesregionjellystone.com.
Will my reservation guarantee a specific campsite or cabin assignment?
We do offer you the opportunity to guarantee your favorite cabin or campsite location by paying our applicable lock-in fee. If you opt out of the lock-in fee, you are guaranteed your selected site or cabin type, but not the specific unit number.
Do you offer any discounts?
We do! Check out our Deals page to learn more about ways to save all season long!
What is the age requirement to rent a cabin or campsite?
You must be 21 years of age or older. The person of age must also be present during the stay at all times.
When is the best time to stay?
Visit us in the spring or fall and enjoy reduced rates! Please keep in mind that attractions are limited to weekends only during these times. Enjoy reduced rates during the week (Sunday – Thursday), all season long!
What attractions and facilities are available during my stay?
Availability of attractions and facilities vary throughout the season. During non-peak season, some attractions are only available during the weekends. For current hours, visit our Guest Dashboard.
What forms of payment are accepted for my reservation?
We gladly accept Visa, Mastercard, Discover, and American Express. We also accept checks and cash when you call the office beforehand, as well as ACH.
Can I bring my pet with me?
Pets are allowed at all RV campsites and at our cabins marked as "pet-friendly" with the charge of a pet fee at checkout. (Limited to 2 pets per site). For 1 pet, there is a flat fee of $50. For 2 pets, there is a flat fee of $75. Pets are not allowed on tent sites. Download our pet waiver here.
What are the check-in/out times?
CABINS:

Check-in: 3PM
Check-out: 11AM

CAMPSITES:

Check-in: 2PM
Check-out: 12PM
What is your cancellation policy?
Are fireworks or firearms allowed?
No, please leave it at home. We do not allow firearms or ANY projectile weapons at our camp-resort.
Are alcoholic beverages allowed?
They are, but the beverage must be held in an unmarked container or koozie. This is a family-friendly Camp-Resort, so please be considerate of others and refrain from loud and unseemly language
Can I bring my own golf cart, motorized scooter, E-bike, or ATV to the Camp-Resort?
For safety and liability reasons, guests are not permitted to bring any personal motorized vehicles, including golf carts, motorized scooters, electric bikes, or ATV's into Jellystone Park™. While we do not like to be the fun police, guests found in violation of this policy may be asked to leave without refund.
Since we are a family Camp-Resort, smoking, including vaping, of any kind is not permitted in common and indoor areas, including but not limited to the pool area, playgrounds, pavilions, and all buildings. Smoking is not permitted within 50 feet of any building entrance. Smoking is not permitted inside cabins or on cabin porches, but is permitted outside at cabin sites. Smoking is permitted at campsites, but must be confined to your designated site. Please dispose of all cigarette butts. Smoking of any substances besides tobacco and vaporizers will not be tolerated. Management reserves the right to fine violators of this policy.
We know our Camp-Resort offers stunning views, but to respect the privacy of our other campers, we do not allow drones.
What are the quiet hours?
Quiet hours are from 11:00 PM until 8:00 AM. Please have consideration for camping neighbors always. Remember TV and radio sound travels. Many families prefer a more natural setting. If you must have your TV outside, please place it as discreetly as possible, so those who are not interested in your TV may enjoy their time as well.
We have firewood available for purchase at our Ranger Station. Campers are not allowed to bring their own firewood due to state regulations. This is to prevent the spread of the Emerald Ash Borer. To preserve the beauty of our wooded Camp-Resort, please do not cut down or damage trees in any way.
Because the campground is full of active families with children, the speed limit throughout the camp-resort is 5MPH and is strongly enforced for your safety. If you do not feel that you are driving ridiculously slow, then you are driving too fast.
Yes, we have free standard wi-fi. Premium wi-fi is available with a fee.
Where can I find information about themed events at the Camp-Resort?
Good question! We have a jam-packed calendar of themed weeks and weekends throughout the season. You can find a list of our upcoming themed events on our Events page.
What do I need to prepare for my arrival?
What is your policy on firearms and weapons?
Guests must obey all federal, state, and local laws regarding the ownership and possession of firearms. Firearms are not permitted in any property buildings or common areas. The only exception is that guests may have a firearm in a locked, private vehicle in parking areas if permitted by law. The discharge of firearms, BB guns, air guns/rifles, or similar devices is strictly prohibited.
Why did my site number change?
We have renumbered our Camp-Resort for the 2023 season! Although your number may be different than before, no need to worry! Your spot did not change - you will be in the exact same location. You can compare old site numbers to the new site numbers here.

You can find our updated, renumbered map here.
Follow us on Instagram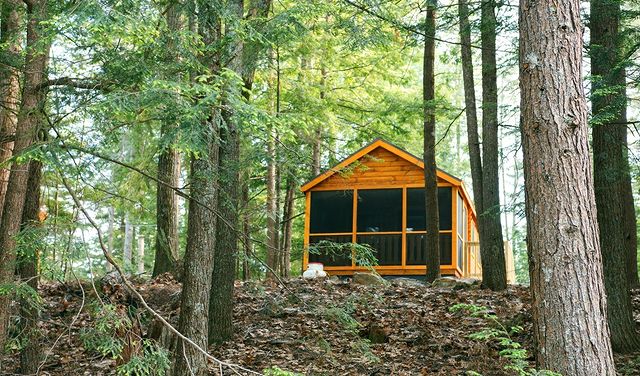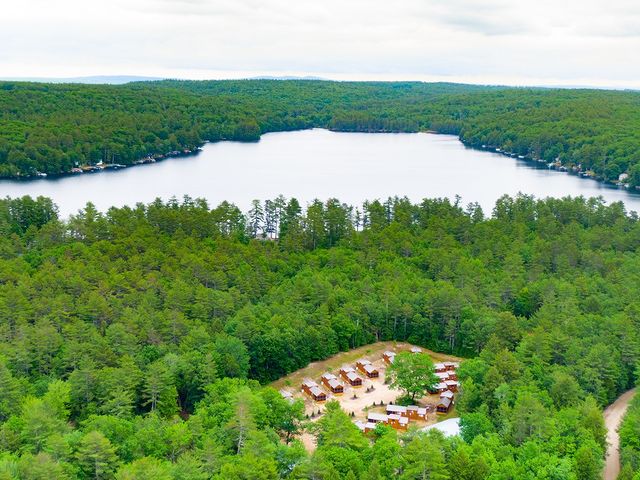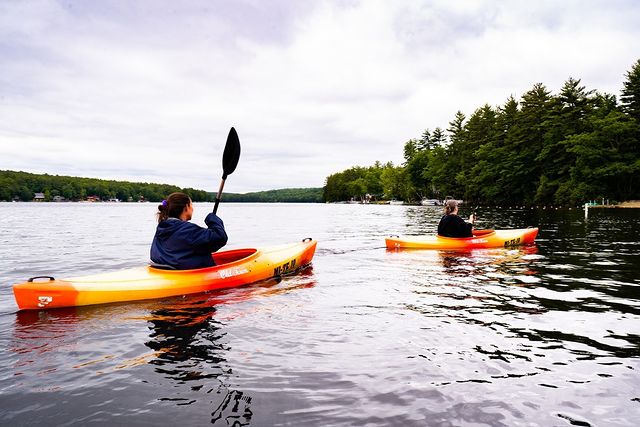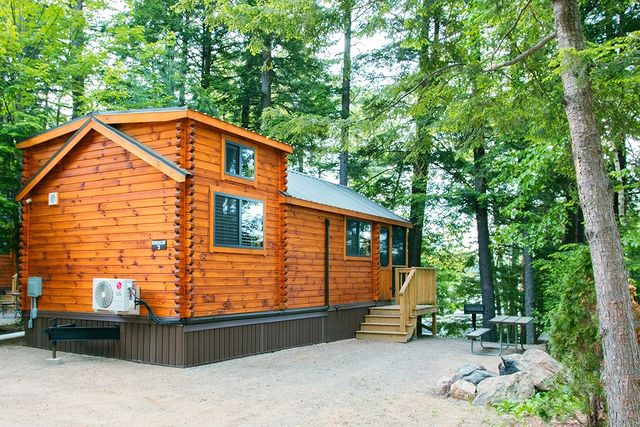 The Latest from the Journal
Sign up for our newsletter
By clicking submit, I want to receive promotional emails from Campspot and acknowledge and agree to the terms of the
Privacy Policy