Halloween at Jellystone Park™ Lakes Region is going to be a howling good time. Join us during one of our 4 Halloween Weekends from September 22 - October 15 for tons of Halloween activities and events. From park-wide trick-or-treating, to the chance to win Camp Credit, Halloween camping at Jellystone Park™ will be one to remember.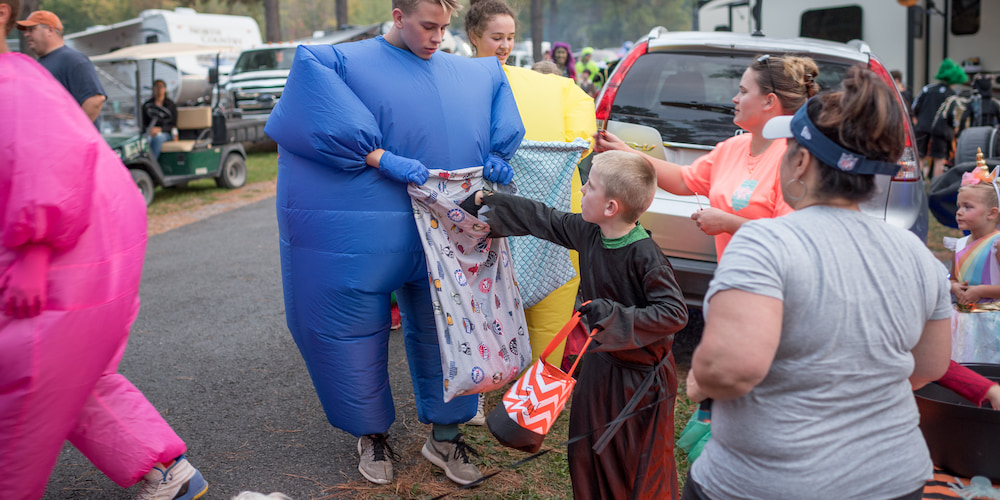 Trick-or-Treating
Explore our wooded campground while hunting for candy! Our staff will have team members located throughout our Camp-Resort with buckets of candy for the kiddos to stop by and show off their costumes - Yogi Bear™ & Friends may even make an appearance too, so be sure to bring the cameras for the perfect photo opportunity.
Trick-or-Treating is also park-wide, so be sure to bring lots of candy to pass along to your fellow campers at your cabin or campsite! Our Halloween Weekends tend to fill up, so you'll need to stock up on the sweets.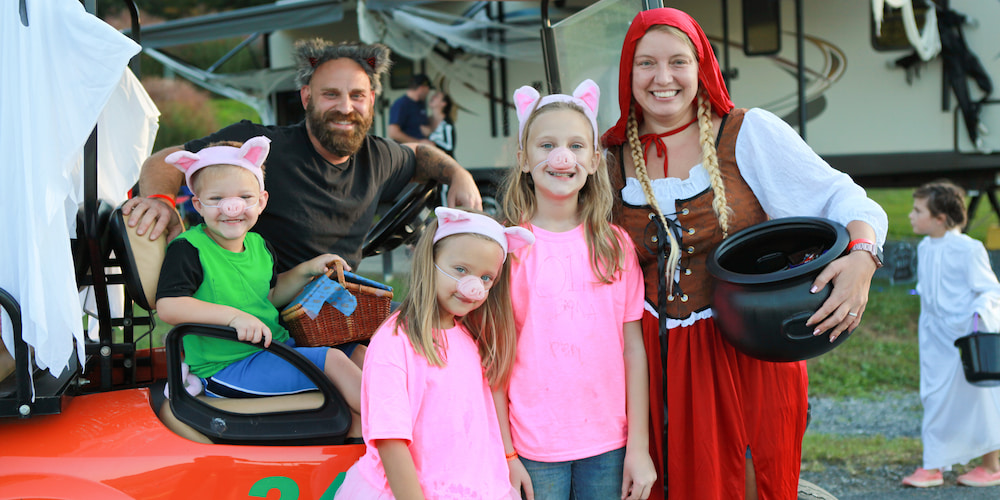 Costume Contests
It's time to show off your creative side! Every season, we have costume contests where each age category (even parents can participate!) has a chance to win some big prizes. Those who win in each category will be given $10 vouchers (or a $50 voucher for Best Group) to be used at our Camp-Resort - so be sure to bring your A-game!
Don't forget about the pups! That's right, even your furry friends can participate, giving you a another chance to win a prize. Yogi Bear™ & Friends love seeing your four-legged friends in style!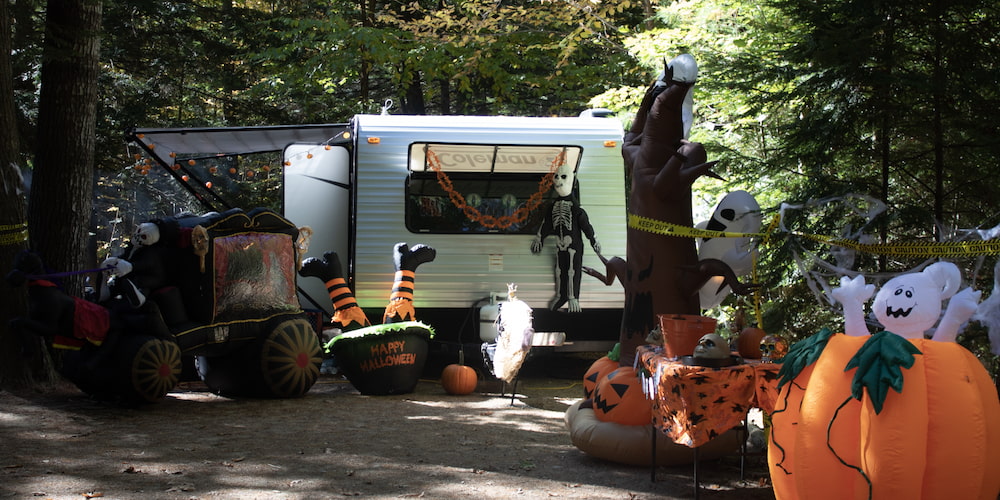 Site Decorating Contests
Will you decorate your cabin or campsite with spooky witches and skeletons, or cute pumpkins and gourds? The options are endless when participating in our site decorating contests! Our campers go all out in these contests, as winning Camp Credit is on the line! First place wins $300 in Camp Credit, second place receives $200 in Camp Credit, and third place receives $100 in Camp Credit. Whether you decide to participate or not, be sure to take a walk around the various cabins and campsites so you can see all of the creativity and get into the spooky spirit.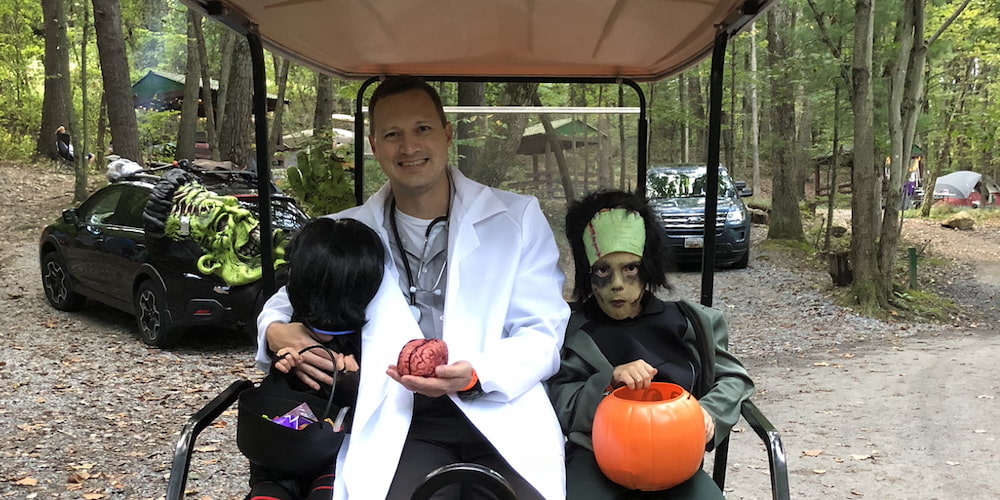 Golf Cart Decorating Contests
Our golf carts are a great way to get around our Camp-Resort with ease, but renting one during a Halloween Weekend has even more perks. The best decorated golf cart wins $50 in Camp Credit - that's reason enough to rent one! Our golf carts sell out fast, so we recommend booking one sooner rather than later. You can learn more about our golf carts and other add-ons here.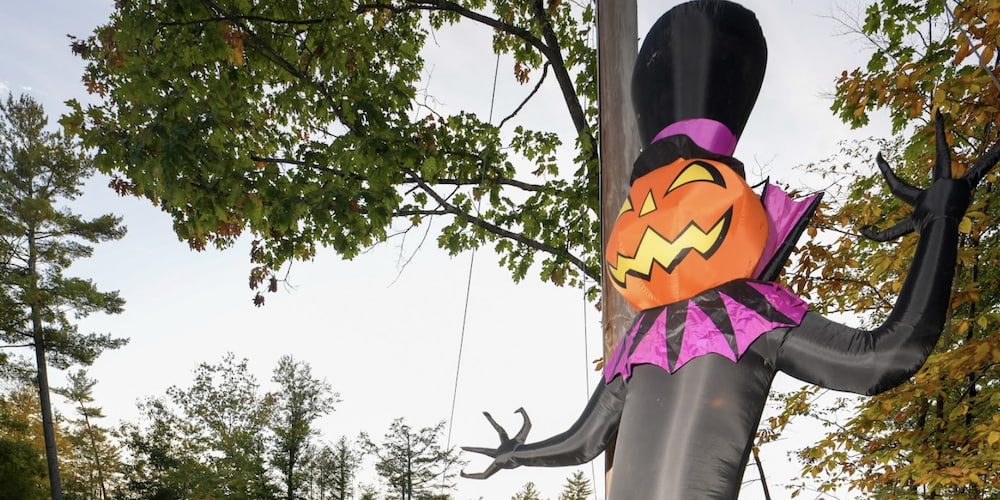 Haunted Trail
We're creepin' it real at Jellystone Park™! Join us at our haunted trail for some scary fun! Our staff is prepared to give you some great scares during this Halloween event. Please note, young children are not advised to participate.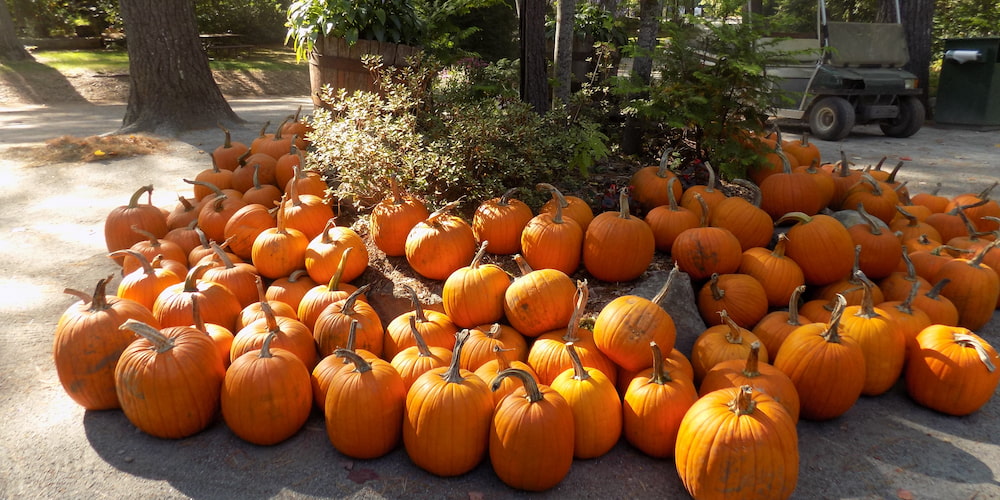 Magic Pumpkin Patch
Another reason to book a stay during a Halloween Weekend at our Camp-Resort is due to our family-friendly Magic Pumpkin Patch! Once you purchase your seeds, head to the patch and plant them. In the morning, come back to the patch to see what grew overnight!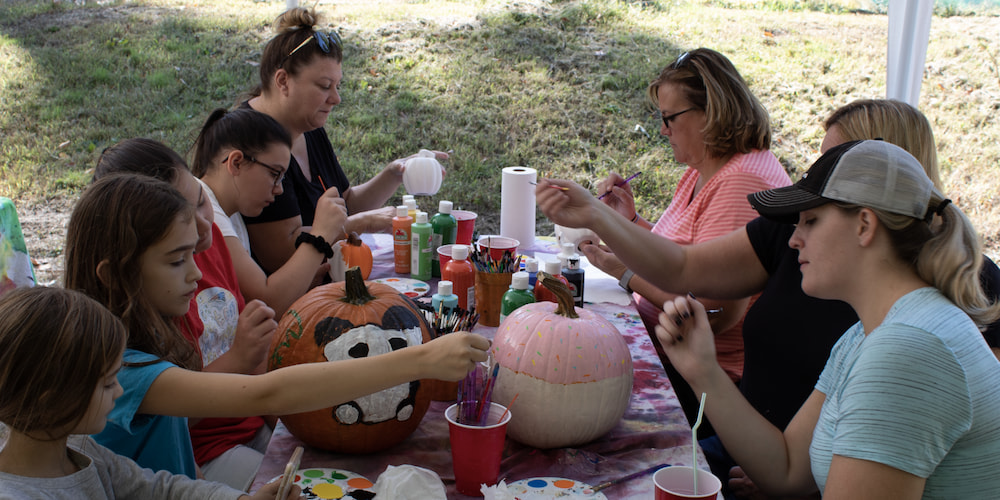 Themed Arts & Crafts
As you can see, our campground has many Halloween events. Last but not least, we offer a variety of themed arts & crafts for the family to enjoy! From pumpkin painting and decorating, to other Halloween inspired crafts, this is a great activity that's fun for the younger kiddos. Plus, they will have a souvenir to take home that they'll remember forever. Best Halloween ever!
Oh my gourd-ness! Our Halloween Weekends are sure to be one for the books this season. If you haven't booked yet and are interested, we recommend booking as soon as possible so you will have the biggest selection of cabins and campsites during the weekend you're available. As this festive holiday approaches, we will be updating our activity schedule here - so be sure to keep a look-out so you can plan accordingly. We hope to see you having fang-tastic fun at one, or multiple, of our 4 Halloween Weekends!