Staying on-site at our Camp-Resort offers a wide variety of things to do, but have you thought about exploring around Milton, New Hampshire? Although it's a small town, if you're willing to make a drive, there are plenty of neighboring cities that offer plenty of fun! From art experiences to fun attractions and history, surrounding areas in Milton, NH offer a variety of things to do for all ages. Keep reading for our top 5 recommendations!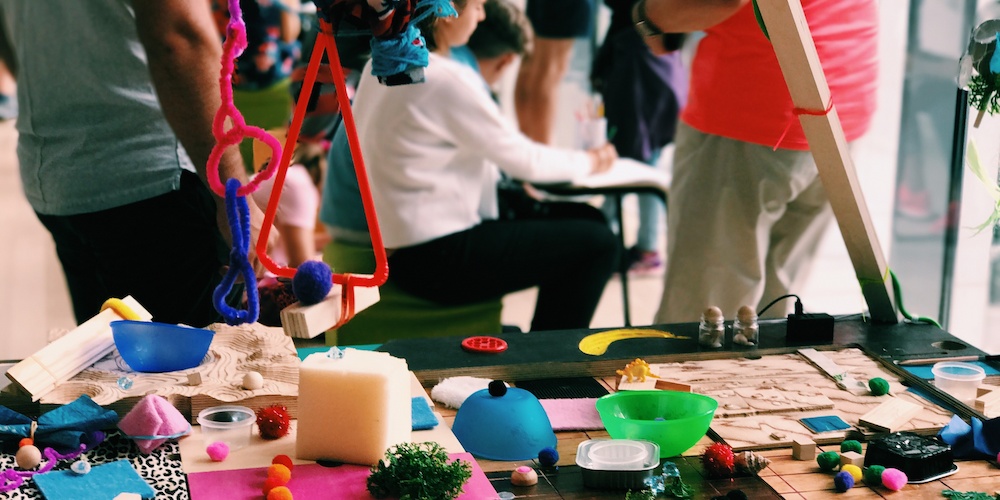 The Children's Museum of New Hampshire
If you're looking to experience an immersive museum with your children, you must check out The Children's Museum of New Hampshire. This attraction is only 30 minutes away from our Camp-Resort and offers a variety of learning experiences for children. From learning about different cultures, to aerodynamics, to dinosaurs, there over 20 different immersive exhibits to check out! Rates are as low as $11 per person. Online reservations are required, so you can purchase your tickets and plan your visit here!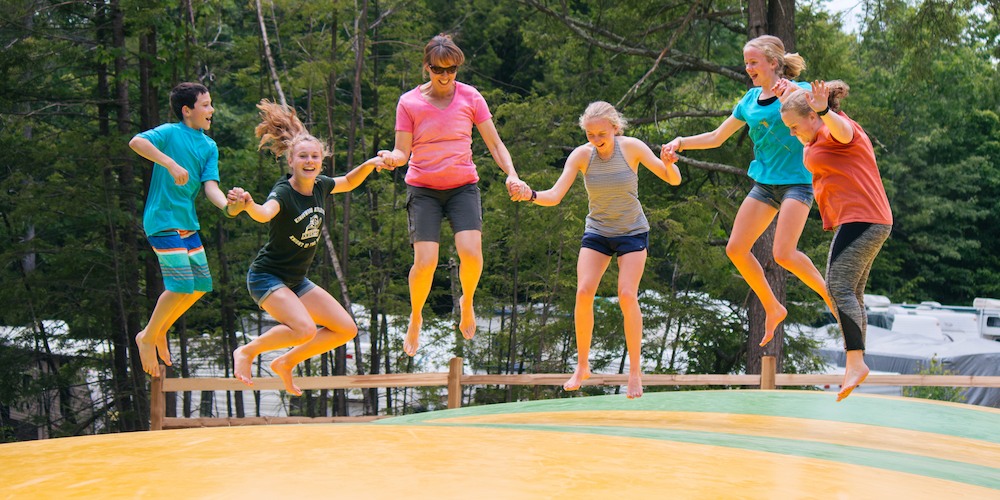 Jump N Joy
This Milton, New Hampshire attraction will have you jumping around with joy--literally! This attraction is less than an hour away from our Camp-Resort, but it's jam-packed with fun for the kids. Jump N Joy has a ton of different bounce houses that will keep your kids busy--and tired out--for hours! In addition to the many bouncing attractions, there is also a kid-friendly arcade that they will have access to! Additionally, there is a Build a Buddy Experience for children to stuff their own stuffed animal and bring their new buddy home with them! Plus, if you're a local, this is a great place to host your child's birthday parties! This has to be one of the best things to do in Milton, NH!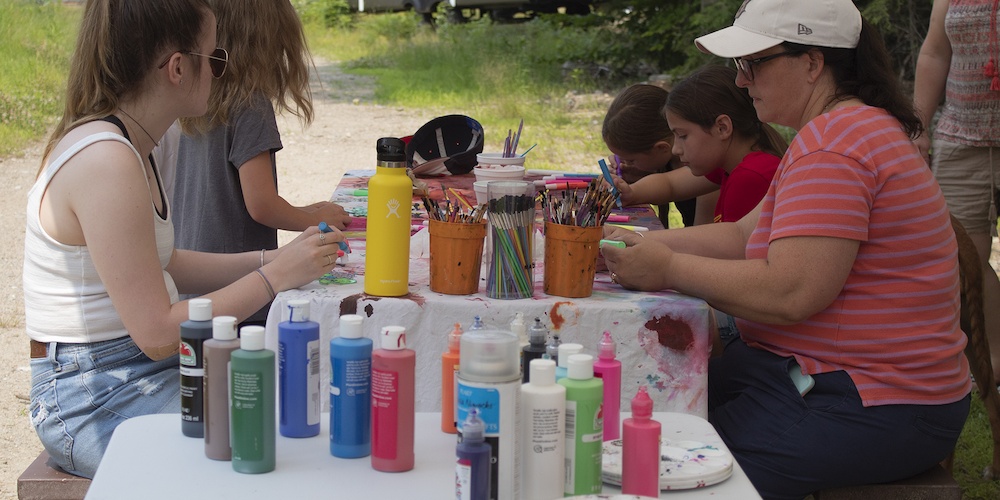 Art Escape
Just under an hour away from Jellystone Park™ Lakes Region, NH lies Art Escape. This is one of the more relaxing Milton, New Hampshire attractions, because you get to sit back, relax, and escape into a world of art! Choose from blank canvases or ceramics to paint on, or try making your own ceramics with the pottery wheel. If you want to get messy, check out the splatter room--a room where making a mess is the point. Create unique splatter art with the whole family by using squirt guns, bottles, or brushes to fling paint around. Rates are dependant on the art pieces you choose to create, and whether or not you need to rent the room or not! Regardless, this is the perfect escape.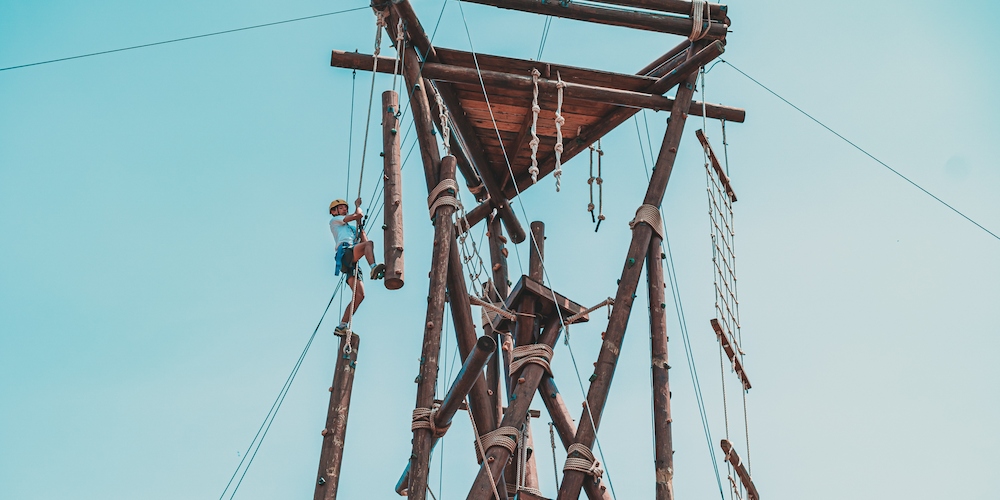 Monkey Trunks
If you want a one-of-a-kind experience high up, Monkey Trunks way to go! Monkey Trunks Extreme Aerial Adventures offers a variety of fun, sky-high courses to complete for all ages! Once you learn how to properly use your equipment after a safety instructions course, participants can begin climbing through the courses--but beware, they get more challenging as you go on! You can choose between sky-high courses, ziplining, and rope-course challenges. Monnkey Trunks is about 50 minutes away - but is one of the coolest things to do in Milton, NH. Plus, it's right along the water so you get great waterfront views while swining in the sky! Best. Place. Ever.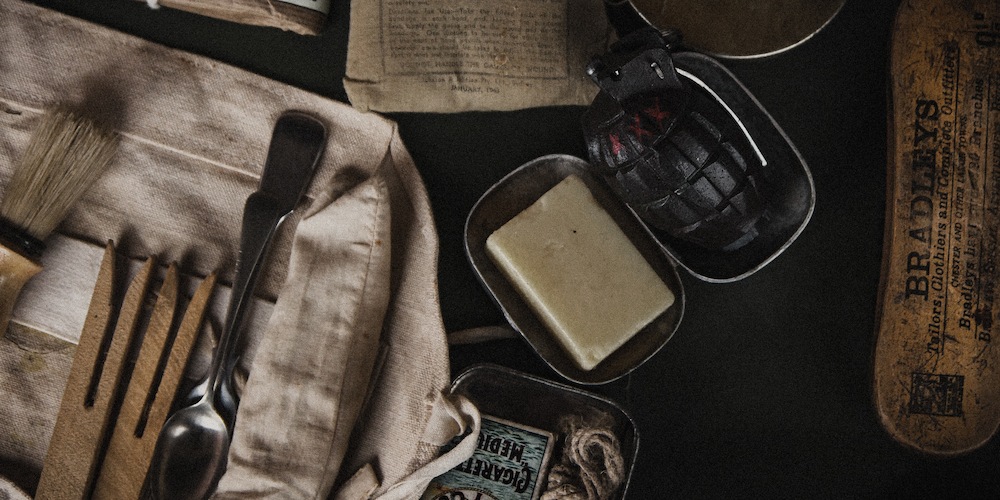 The Wright Museum of World War II
If you want to break up all the fun with an educational experience that's interesting for the whole family, The Wright Museum of World War II is the way to go! The museum is a half an hour away from our Camp-Resort, making it the perfect, quick stop while you're in the area. The Wright Museum alternates exhibits every so often, so you'll have an original experience! See special exhibits that detail certain aspects of World War II, or check out the museum traveling exhibit, that travels to other museums! Rates are $14/adult, $8/student (ages 5-17), and children under 4 are free!
As you can see, there is so much to do near Milton, New Hampshire that the whole family will enjoy. Whether you're looking to learn about WWII, enjoy relaxing family-time creating art, or want to zipline or jump around, this area is the place to be. If you and your family are interested in additional experiences, check out this list for everything the surrounding areas of Milton, NH have to offer. Start planning your day trip to Milton now!