As you probably already know, the 2023 season is going to be the best season yet at Jellystone Park™ Lakes Region. In order to avoid your favorite site selling out, we recommend booking your stay early, even if it's a stay that's 10 months away! We lined up 5 reasons why you should book your camping trip early at our top-rated New Hampshire campground - keep reading to find out why!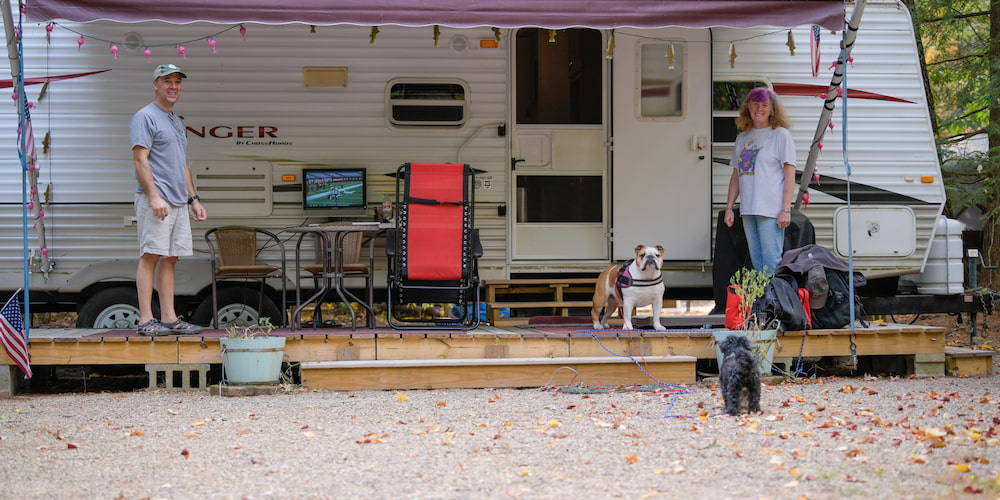 Book The Perfect Site Type & Location
With over 200 site locations, 4 cabin types, and 5 campsite types, there's lots to choose from when visiting Jellystone Park™ Lakes Region. If you are a returning camper, odds are you have a go-to cabin or campsite type that fits your family best, and possibly even a favorite location! Maybe you like a nice shaded and spacious site by the Northeast Pond, or a site located near the center of our Camp-Resort - either way, now's the time to book your stay. Many campers book future stays when they are checking out, so some week/weekends are already filling up! In order to secure your favorite cabin or campsite, we recommend booking your getaway as soon as possible. View all of our ways to stay here.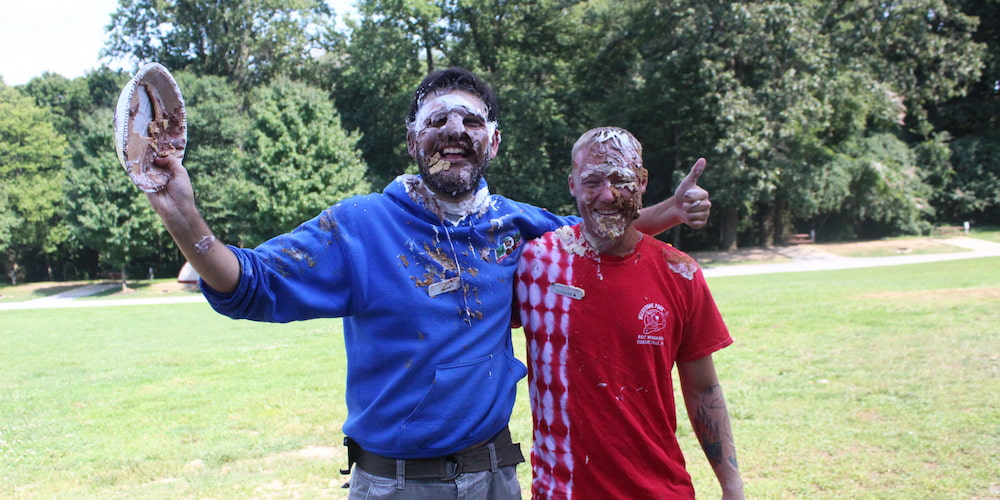 Choose Your Favorite Theme
Get colorful during Color the Park Weekends, enjoy Polynesian dancing during Luau Weeks, see Santa during Christmas in July Weeks, vote for your favorite costume during Halloween Weekends, and more! We've got a huge line-up of themed events for the 2023 season you won't want to miss. When booking early, you're able to choose the theme your family is most excited about without worrying if we are sold out. Check out our themed calendar and start planning your camping trip now.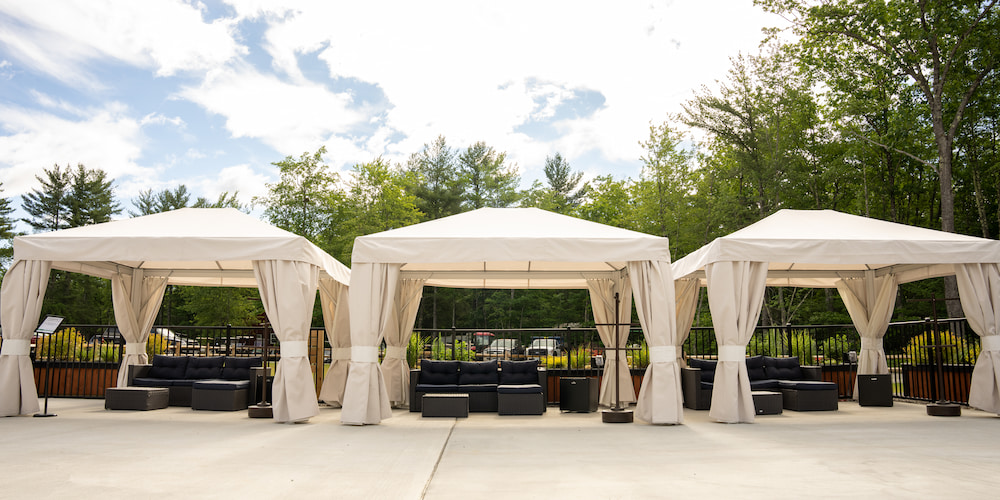 Add-On Availability
Golf cart? Check. Pool cabana? Yes, please! Our New Hampshire campground has 8 different add-ons to choose from that will elevate your family vacation to the next notch! If you wait until a couple weeks prior to your stay, some of our add-ons types may be sold out by then. If you know you'll want a specific add-on type, our team recommends booking it at the same time as booking your trip (which is hopefully soon!).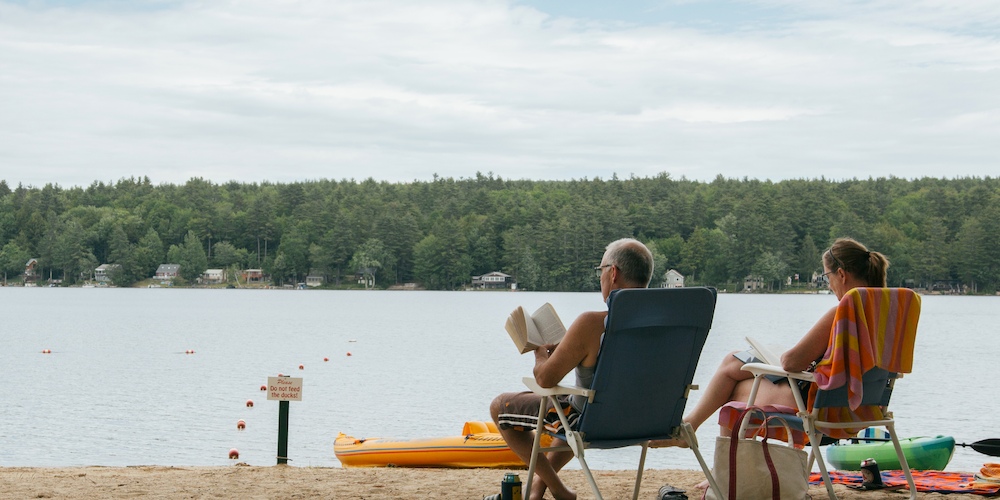 No Rearranging Schedules for Sell-Outs
We know planning a vacation can be stressful. Don't add to the stress by waiting to book! The later you book, the odds of us selling out for specific weeks and weekends grow. There's nothing worse than figuring out which weekend works best for your family, then realizing our Camp-Resort is already booked up. Now, you have to start the planning process over - hello, stress! Avoid this by looking at your 2023 calendars and schedules now and start booking your stay today!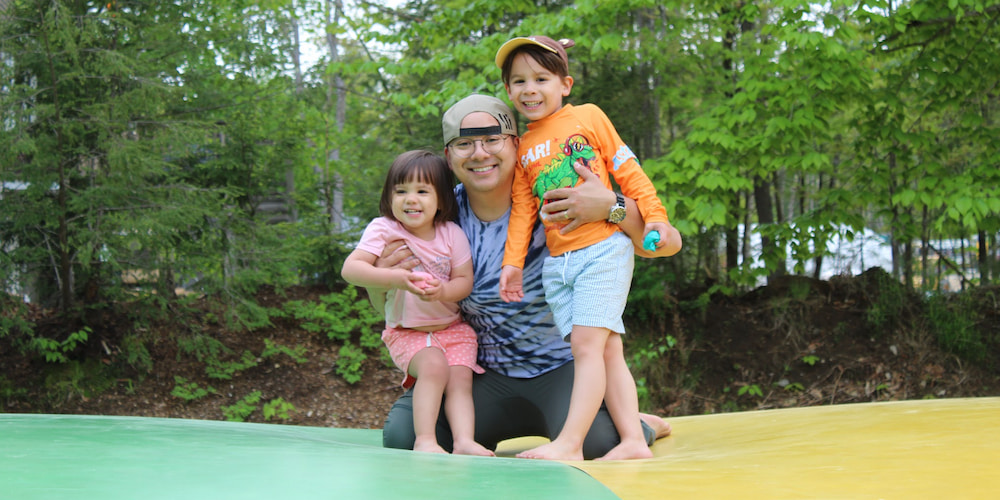 Gives You Something To Look Forward To
The earlier you book your camping trip, the further in advance you can start looking forward to it! Imagine the excitement your children will have when they're told they are going to Jellystone Park™ Lakes Region this year to meet Yogi Bear™ & Friends, splash the day away at the activity pool, and play endless rounds of mini golf. Do you need anymore encouragement to start booking your stay?!
It's time to start planning your best vacation ever in the great outdoors! Book your 2023 stay now to secure your favorite site type, location, themed event, and add-ons before we sell out. If you have any questions or are ready to book your stay, give us a call at (603) 652-9022 or book online. Yogi Bear™ & Friends are excited to see you soon!