It's peak camping season, meaning that more and more people are itching to get outside and book their New Hampshire camping trip! The summer season brings many families to campgrounds all around the nation, and with that can cause longer wait times for attractions, large crowds, and even sold out weekends. To avoid this, have you considered booking a weekday camping trip? Weekday camping provides many benefits to both your health and your wallet! Check out 5 reasons why you should consider booking a weekday camping trip at Jellystone Park™ Lakes Region Milton this season.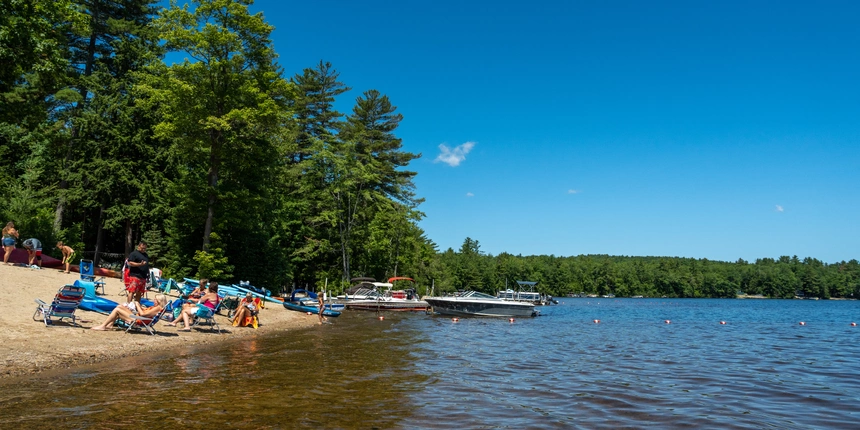 Lower Rates
Weekday camping comes with many benefits, but perhaps the best benefit is the lower rates! Take advantage of these lower rates by booking one of our luxury cabin rentals, spacious RV sites, or rustic tent sites. Known as one of the best family campgrounds in New York, you can expect plenty of attractions included in your stay, too! Your family (and wallet) will thank you for choosing a weekday camping trip!
Secure Your Favorite Site
With fewer people at our New Hampshire campground and less competition in booking a site, your chances of selecting your favorite cabin or campsite number just got bigger! Many people choose to lock-in their site when booking their stay, and since many people book their summer camping trip months in advance, your favorite site may be gone before you're even considering taking a summer vacation! When weekday camping, your chances of securing that special site location or number is much higher and is one of the great reasons why you should consider booking a weekday camping trip!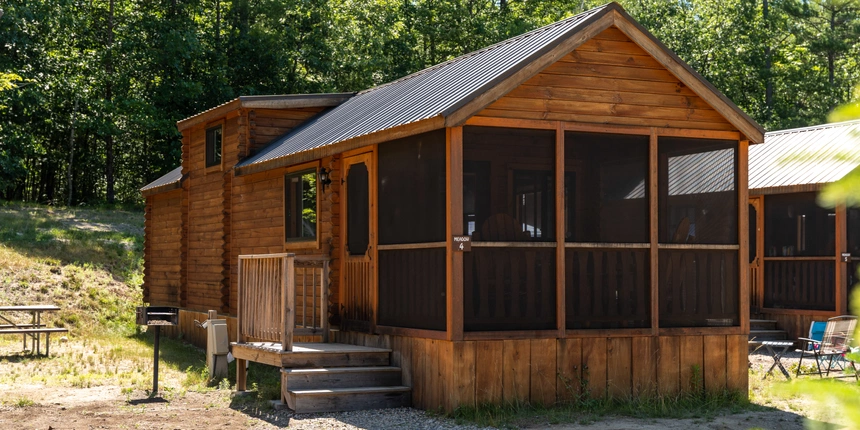 Exclusive Weekday Deals
Many campgrounds, like our Hudson Valley campground, offer exclusive weekday deals to help campers save! Check out some of our peak season deals below:
4-Night Deal
Enjoy 25% OFF your cabin or campsite when you book a 4-night stay at our New York campground! To use this deal, you must stay from Sunday - Thursday or Monday - Friday. Plus, golf/limo carts and pool cabanas are an additional 20% off when you use this exclusive peak season deal! Make sure to use promo code 4NIGHT at checkout.
5 & 7-Night Deals
Enjoy 25% OFF cabin rentals or 30% OFF campsites when you book either of our 5-Night or 7-Night Deals! Campers must check-in on a Sunday while using the 5-Night Deal during peak season, while our 7-Night Deal allows campers to check-in on any day. Golf/limo carts and pool cabanas are also an additional 20% off when you use one of these deals! Use promo code 5NIGHT or 7NIGHT at checkout.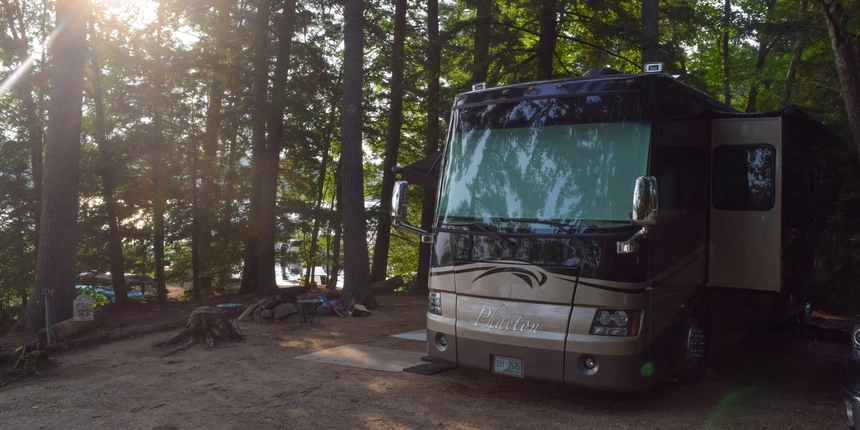 Fewer People
Since many people wait to take vacations until the weekend comes, weekday camping means fewer people with lower (or no) wait times for attractions and facilities. Say goodbye to waking up early to get the best seat possible at the beach - with fewer people, you won't have to worry about this dilemma! In addition to this, wait times will be much shorter when ordering food at the Tiki Snack Bar or ice cream at the Ice Cream Counter!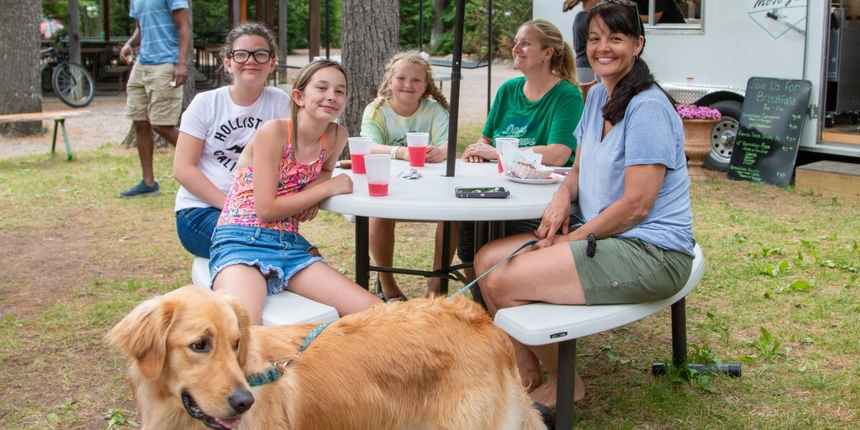 Camping Improves Your Mental Health
Say hello to the sunshine and goodbye to stress! The great outdoors provides your body with essential vitamins that help keep you energized, reduce stress levels, and increase restful sleep. There's no doubt your overall mood will be improved from a day in the sun! Plus, by booking a weekday camping trip, you'll get to escape the confines of the workplace environment and have fun while treating your body to the self care it's been craving. Best use of vacation days ever! Learn more about the benefits of camping here.
As you can see, there's plenty of benefits and reasons why you should book a weekday camping trip this season. From lower rates and exclusive deals, to fewer people and improved health benefits, there's no doubt you will love weekday camping! If you're ready to book your New York camping trip, you can check availability and book online here or give us a call at (603) 652-9022.